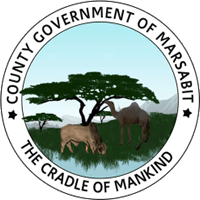 A county assembly is the forum through which the people, who own the sovereign power to govern, participate in making of laws, formulation of policies for taxation, budgeting and establishment of county public service. Through the County Assembly, the citizens of the county maintain surveillance and oversight on how they are being governed .
Mission
To facilitate political, economical, social  and culture growth of the County through effective legislation, oversight and representation.
Vision
To be a model County Assembly that fulfills its constitutional mandates to the people of Marsabit county
Functions of the County Assembly 
Vet and approve nominees for appointment to County Public offices.
Approve the budget and expenditure of the County Government.
Approve the borrowing by the County Government.
Approve County Development Planning and perform any other role as may be set out under the Constitution or legislation.
Role of Members of the County Assembly
Representation role –  Maintain close contact with the electorate and consult them on issues before or under discussion in the county assembly.
Legislative  role- Attend sessions of the county assembly and its committees by providing linkage between the county assembly and the electorate
Oversight role -On public service delivery; and extend professional knowledge, experience or specialized knowledge to any issue for discussion in the county assembly.